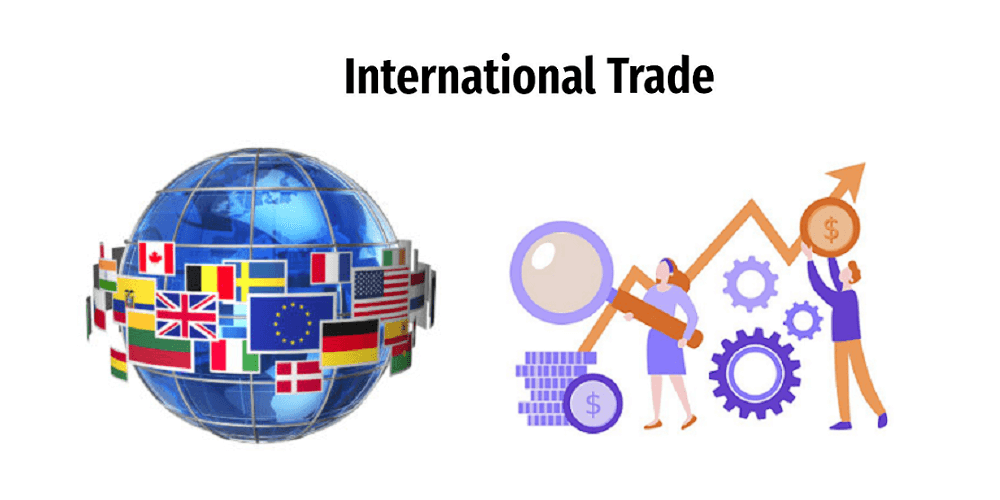 International (Global) Trade Basics. Understand free trade, reasons for protectionism and trade restrictions, role of GATT and WTO in promoting free trade on a global scale, regional economic integration and trade agreements.
International trade involves the exchange of goods, and services between countries because there is a need for certain goods or services or perhaps the country is not efficient in producing certain goods/services.
Related: Free Trade: Pros and Cons
Risks in International Trade
Related: What trade risks does a multinational company face?
Globalisation
Globalisation refers to the growth in international trade (flows of goods, services and especially capital) between countries. Read more here.
GATT and WTO
Because of harmful effects of protectionism which were most painfully felt during the Great Depression of the 1930's, 23 nations banded together in 1947 to form the GATT (General Agreement on Tariffs and Trade). The GATT was later replaced by the WTO (World Trade Organization).
Role of WTO in International Trade
Most favoured nation (MFN) principle of WTO agreements
Trade Protectionism
The most common barrier to trade is to impose a tariff (sort of a tax) on imports. The main reasons why many governments offer protection to some of its industries is because certain domestic industries do not have the competency yet to deal with foreign companies who are more competitive and efficient. Industries that are in the infant stage also require more time to compete with the bigger players.
Related: Impact of Tariffs and Trade Barriers on International Trade
Related: Various economic integration levels
Closing Thoughts
For a long time, economists have preached the advantages of free trade to countries (Gould, D. et al, 1993). However, in recent years, more countries have been looking at ways to focus on their domestic market and to increase their self-sufficiency, and at the same time they are also looking for opportunities to engage in free trade with other countries, and it seems to be a more practical approach considering the issues with the existing free trade.
However, this requires fine balancing acts and it may also cause a country to become part of several regional trade agreements, which may not necessarily be a good thing.
So, the next global economic system is more likely to be a mix of – policies that reduce dependency on foreign powers during times of crisis, more collaboration on certain issues such as scientific developments and climate change, and some sort of free trade in certain regions.
References
Autor, David H., David Dorn, Gordon H Hanson, and Jae Song. 2014. "Trade Adjustment: Worker-level Evidence." The Quarterly Journal of Economics, 129(4): 1799–1860.
Farmer, R., 1970. Tariffs, quotas, and class structure. Business Horizons, 13(6), pp.29-34.
Dollars and Sense Cooperative. 2007. Real World Globalization. 9th edn. Boston: Dollars and Sense. Articles 2, 17, 34.
Krugman, Paul and Wells, Robin, 2008. Economics, 2nd edition. Worth Publishers, New York, pp, 195-205.
Stilwell, Frank. 2002. Political Economy: The Contest of Economic Ideas. Oxford: Oxford University Press. pp. 238-248.
The ten pages in Krugman and Wells explain the theory of comparative advantage. The Stilwell reading explains the argument against the neoliberal position that globalisation and free trade will end poverty and inequality around the world and cautions against globalisation. This is backed up by the three short readings from the Dollars and Sense group. These also provide further narratives for the argument that free trade will help.
BATheories.com is managed by a group of educators from Mumbai. We also manage the website StudyMumbai.com. Our panel includes experienced professionals and lecturers with a background in management. BATheories is where we talk about the various business theories and models for BA (Business Administration) students.