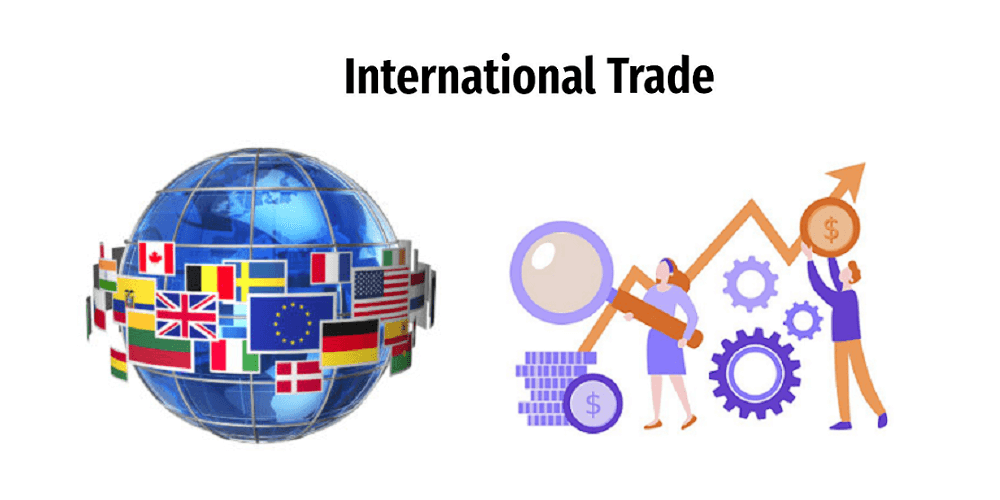 "Internationalization" is the term we use for a firm's expansion from its domestic market into new markets abroad. Today most large companies operate outside their home markets. Let's understand the motives behind a company's decision to compete in global markets, and the right time to internationalize.
Motives for Internationalization
Internationalisation refers to the process in which a company expands into foreign markets with the intention of capturing a bigger market share. Internationalisation may require firms to adapt their offerings to meet the needs of the local market.
Proactive motive represent stimuli to attempt strategy change, based on the firm's interest in exploiting unique competences or market possibilities.
These include: Profit and Growth Goals, Managerial Urge, Economies of Scale, Tax Benefits.
Reactive motives indicate that the firm reacts to pressures or threats in its home market or in international markets and adjusts passively to them by changing its activities over time.
These include: Competitive Pressures, Saturated Domestic Market, Unsolicited Orders form Abroad, Proximity to International Customers.
So the main motives for Internationalizing are: Accidental/Opportunistic Expansion, Pursuing Potential Abroad and Diversifying Risk, Exploiting Different Market Growth Rates, Following Customers Abroad, Globalizing for Defensive Reasons, Benefitting from First Mover Advantage, Born Global.
Pursuing Potential Abroad and Diversifying Risk
Pursuing Potential/Seeking Growth
Internationalizing can increase sales and profits by entering new markets (growth strategy). Intense competition at home makes expansion into foreign markets even more attractive. A growing number of Chinese companies are seeking to market abroad in order to escape the intense competition that now exist in the Chinese market.
Diversifying Risk
Internationalizing provides the possibility of avoiding risks inherent to operating in only one market. Having alternative sources of sales can offset negative results from political risks or economic downturn in the domestic market.
Example: Coca Cola started developing new products such as bottled water, only came after the company had taken its original cola to virtually every country in the world.
Accidental/Opportunistic Expansion
Many companies promote their products online to their domestic customers. These media can be read by customers outside the home market or distributors who then place orders that are initially unsolicited.
Overseas transactions are usually more complicated and involve more than a routine shipment to a domestic customers. The firm must decide whether to respond to these unsolicited orders or not.
Many companies have build a sizable businesses by first responding to these kind of orders and then by adopting a more proactive internationalizing approach later.
Example: Friendster.com is one of the first successful social networking sites in the US. Technical difficulties eventually caused most domestic users to switch to competitors. Luckily Friendster had a strong customer base among Asian-Americans with family in Asia The site survived on the other side of the globe. 90% of Friendster daily traffic occurred in Asia.
Exploiting Different Market Growth Rates
Companies that seek growth abroad often pay particular attention to market growth rates which are subject to wide variations among countries. A company based in a low growth country may wish to expand into faster growing countries to take advantage of growth opportunities. Companies often target markets where the per capita consumption of their products is still relatively low.
Example: After the consumption of Budweiser fell 24 years in a row in the US home market, the company launched their beer in the growing beer markets of Brazil, China, Russia and Ukraine.
Following Customers Abroad
The decision to internationalize may occur when the key customers of a company moves abroad to pursue international opportunities.
Sometimes a costumer will specifically request that a supplier follows them to an international market. Following costumers into new countries can help to minimize the risk associated with entering a new market.
The company can first establish a solid base in the new country from which to pursue new customers.
Example 1: Global hoteliers such as Marriot International and Hilton Worldwide have recently added Africa to their global expansion plans, because business travellers have begun to increasingly travel the continent in response to business opportunities there.
Example 2: Express shipper DHL became one of the first Western firms to re-enter war-torn Afghanistan. This is because the US military is one of the biggest costumers.
Globalizing for Defensive Reasons
Sometimes companies are not particularly interested in pursuing growth opportunities abroad but they decide to enter the international market for purely defensive reasons.
When a domestic company sees its market invaded by international firms , that company may react by entering the competitors' home market in return.
The company can learn valuable information about the competitor and it can slow down a competitor by denying it some of the cash flow from its profitable domestic operations – cash that could otherwise be invested in expansion abroad.
Example 1: Xerox and IBM use their local subsidiaries in Japan to learn new ways to compete with major Japanese firms in their field.
Example 2: Cemex entry into international markets occurred partly in response to the invasion of its market by Holderbank, a Swiss-based company. Cemex has since expanded its international operations into over 50 countries.
First Mover Advantage
One reason to internationalize quickly and to enter new markets early may be the desire to capture a 'first mover advantage'.
However, a first-mover advantage is not guaranteed to all early entrants.
Large firms in high-growth industries appear to be best positioned to realize a first-mover advantage.
Example: Volskwagen and GM forecasted slowing growth in their home market and were among the first foreign automobile manufacturers to enter China. The two companies have been rewarded for their foresight with significantly stronger brand recognition in one the fastest growing auto markets.
Born Globals
Some newer firms are not gradually approaching global markets but they are jumping directly into global markets. Such firms are termed 'Born Globals'.
These firms recognize from the beginning that their customers and competition are international. This is particularly true for many high-tech start up companies.
Example: Logitech's market coverage and its marketing strategy were global virtually from its inception. The company not only opened sales offices rapidly through-out the world. But it also established factories on China, Taiwan, the United States, Switzerland, and Ireland.
Internationalization Theories
Various research about internationalization patterns.
The Uppsala Internationalization Model
During the 1970's a number of Swedish researchers at the university of Uppsala focused their interest on the internationalization process. They studied the internationalization process of Swedish manufacturers.
They found that:
Companies appear to begin their operations abroad in markets that are geographically close
Companies enter new markets through exports (rather than through subsidiaries)
Thus, the Scandinavian stage model suggests a pattern of successive entry into foreign markets depending of commitment to each market.
Firms tend to intensify their commitment to foreign markets as their experience grows, and additional market commitments are made in small incremental steps.
The Born global model
In recent years, research has identified an increasing number of firms that do not follow the traditional stage model approach.
By contrast they aim at international markets from their birth and are called BORN GLOBALS.
A born global is "a firm that from its inception pursues a vision of becoming global and globalizes rapidly without any preceding long term domestic or internationalization period".
Born globals make use of the "time-space compression" phenomenon (Harvey 1996) which allows geographical processes to be reduced and compressed into 'here and now'.
Usually they tend to be managed by entrepreneurial visionaries who view the world as a single borderless marketplace. These often inlcude small tech companies.
Barriers to Internationalization
Initiation of Internationalization
Insufficient finances
Insufficient market knowledge
Lack of export commitment
Lack of productive capacity to dedicate to foreign market
Lack of foreign channels of distribution
Management emphasis on developing domestic market
Further Process of Internationalization
General Market Risks: Complexity of Adaptions to foreign markets. Competition from other firms in foreign market. Difficulties in finding the right distributors. Complexity of shipping services
Commercial Risks: Exchange rate fluctuations. Delays/damage of export shipment
Political risks: Foreign government restrictions/ Lack of government assistance. Lack of tax incentive. Complexity of trade documentations. High foreign tariffs. Wars, civil strife, revolution
References
Hollensen, S., 2020. Global marketing. Harlow: Pearson.
BATheories.com is managed by a group of educators from Mumbai. We also manage the website StudyMumbai.com. Our panel includes experienced professionals and lecturers with a background in management. BATheories is where we talk about the various business theories and models for BA (Business Administration) students.