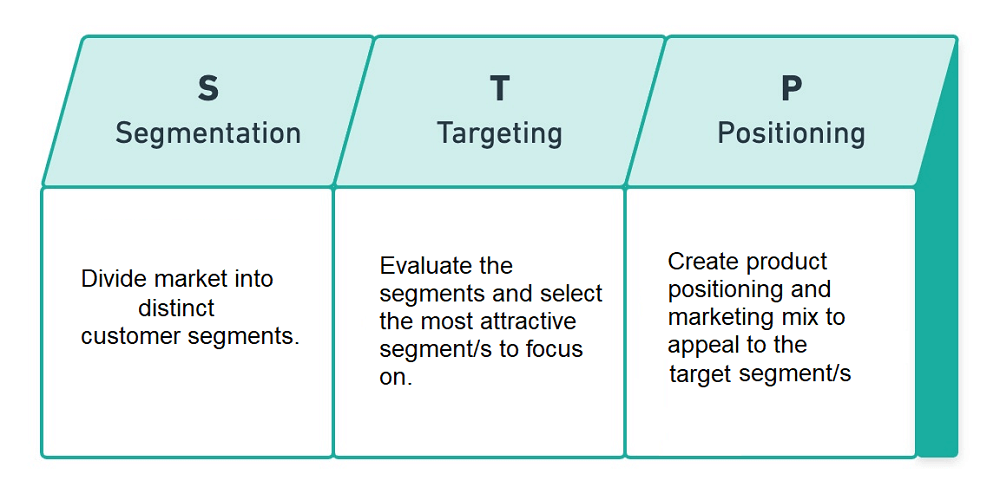 STP (acronym for Segmentation, Targeting, Positioning) is a three-step framework in marketing that enables firms to develop specific, actionable, and effective marketing strategies
.
Using the STP approach, marketers first identify distinct customer segments based on similar needs and benefits. Once the various segments are identified, specific segment/s are selected based on their attractiveness based on factors such as market access, growth potential, Finally, after the target segment is selected (post the segmentation & the targeting steps), marketers work on the marketing mix in order to create an appropriate positioning of the product relative to its competition
.
Benefits of STP Process
Here are some of the benefits of following this approach.
Enhances a company's competitive position, providing direction and focus for marketing strategies, including targeted advertising, new proposition development, and brand differentiation, e.g. Coke Zero.
Examines and identifies market growth opportunities through identification of new customers, growth segments, or proposition uses, e.g. Lucozade.
Effective and efficient matching of company resources to targeted market segments, promising greater return on marketing investment (ROMI). For example, ASDA Wal-Mart.
STP Process
STP Process is the method by which whole markets are subdivided into different segments. Three activities that should be undertaken, usually sequentially, if segmentation is to be successful: Segmentation, Targeting, Positioning (STP).
Market segmentation is the division of a market into different groups of customers with distinctly similar needs and product/service requirements.
Targeting is to determine which, if any, of the segments uncovered should be targeted.
Positioning is the act of designing the company's offering and image so that they occupy a meaningful and distinct competitive position in the target customers' minds.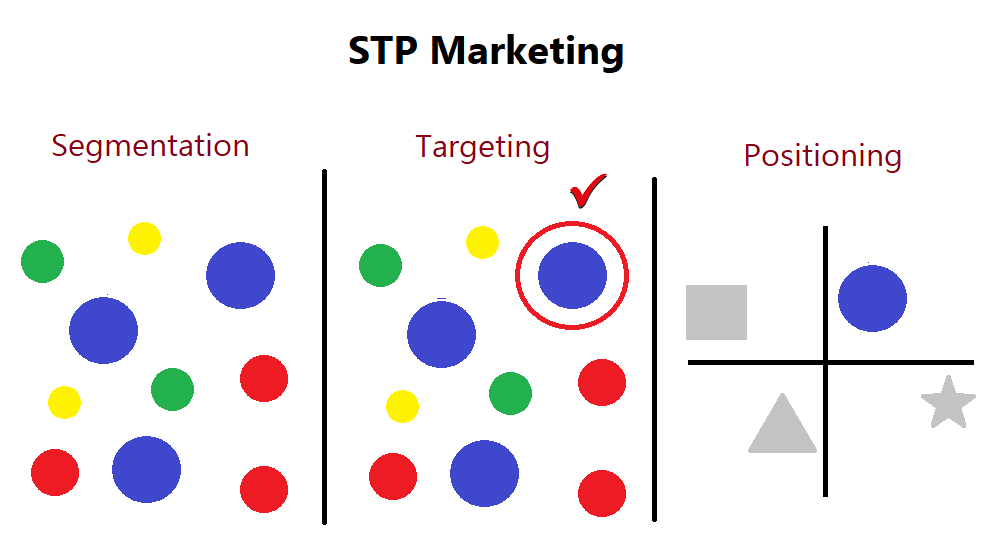 BATheories.com is managed by a group of educators from Mumbai. We also manage the website StudyMumbai.com. Our panel includes experienced professionals and lecturers with a background in management. BATheories is where we talk about the various business theories and models for BA (Business Administration) students.