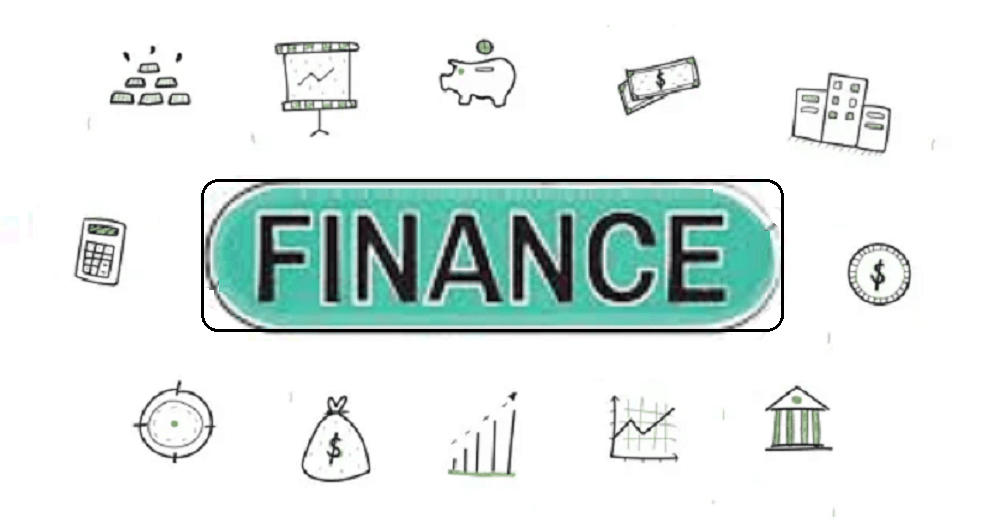 Finance and Accounting for Managers. Managers need to have enough information about finance/accounting that will help them make good decisions based on financial data, and enable them to evaluate company performance. Here, we will understand the nature and importance of Finance and Accounting, understand the difference between Financial and Management Accounting, understand the limitations of Accounting, identify management accounting, and more.
Introduction
It is important to understand finance and accounting in order to understand business.
The financial health of a business is an important aspect for managers to understand. Business students need to have a basic understanding of a range of financial and accounting skills, which will help their understanding and managerial decision making skills.
Identify the nature and behaviour of costs and their relevance to business decision making.
Assess and comment on financial statements and sources of finance
Where finance allows the business to survive and grow, accounting enables business to keep record of their money.
Without funds (internal or external) business would not survive and without proper tracking of monetary record business cannot monitor its performance (in the form of profit and cash generation).
Finance and Accounting
Finance is about how the business raises funds to sustain its existence and grow. It covers the sources of external funds, investment appraisal, the management of working capital and investment strategies.
The raising and use of finance has several important aspects:
Investment appraisal, the way in which companies evaluate viability of future investment projects
External sources of finance, such as share capital, loan capital
Working capital, current assets less liabilities.
Why is Accounting Information Important?
Accounting is about recording, preparing and interpreting business transactions. It enables key questions to be answered, such as: how much profit have we made? have we enough cash to pay our employees' wages?s hould we expand our product range?
Accounting is the language of business.
In small businesses, managers and owners are same people but in large businesses, managers and owners will be different.
Accounting can be defined as: The provision of information to managers and owners so that they can make business decisions. (Accounting and Finance, Michael Jones).
It means that you need to understand accounting in order to understand the business though you don't need to be an expert accountant. However it is necessary to understand the language of business and to interpret the accounting numbers even you are working in other departments such as human resource, marketing and research.
Public and private entities
The national economy comprises of:
The profit-making sector (comprises of manufacturing, trading and service sectors) which inlcudes Sole Traders, Partnerships, Companies
The not-for-profit sector (comprises of all economic sectors) which inlcudes Central government, Local government, Quasi-governmental, Social organizations)
Financial Accounting and Management Accounting
Financial Accounting is the recording of financial transactions in the accounts of the organisation, and the regular (annual) production of a set of accounts showing profit or loss for the year.
It includes:
Preparation of financial statements: Income Statement , Statement of Financial Position and Statement of Cash Flows
Assessing the company performance and management of risk
The purpose of Financial Accounting is to make provision of financial information on a business' position and recent financial performance targeted at external users such as shareholders and governments. It is backward-looking, recent historic information. The two main statements are: the Income statement, and the Statement of Financial Position. Double-entry bookkeeping underpins the accounts.
Management Accounting
is the presentation of financial information to management in a suitable format to enable them to control the business, to plan and make decisions.
The purpose of Management Accounting is to satisfy the internal needs of the business. It is primarily focused on control, measurement and decision making. Unlike financial accounting, management accounting is not required by law and therefore highly flexible to satisfy business needs.
Management accounting can be split into:
Cost accounting – Costing, Planning and controlling
Decision-making (covered in week 3)
Activities carried out by management accountants include:
Costing – how much do our products/services cost us to produce?
Evaluation of alternative options – e.g. contribution analysis "what if…?" scenarios or choice of investment.
Planning & forecasting – e.g. annual budget is a translation of organisational goals/strategy into a financial plan
Control over activities – e.g. comparison of actual spending to the budget each month to monitor progress towards goals
Why managers need information?
A manager in an organisation has to make sure the business is run well and efficiently and has to: plan, control, make decisions [Henri Fayol, 1916].
Information is made up of pieces of data which are processed in some way to make it meaningful and useful.
So, managers need information to make decisions.
Management Accounting is the presentation of financial information to management in a suitable format to enable them to control the business, to plan and make decisions.
Management Accounting Activities: Costing, Planning & forecasting, Control over activities, Evaluation of alternative options.
Firms can improve the financial information for decision-making purposes by capturing additional pieces of information about each financial transaction as they write it into their accounting records [just like extra fields in a database]. For example, they can put a code on each sales invoice which tells what product/service has been sold, or one could put a code on a purchase invoice which tells either what product it has been purchased for, or if it is a running expense of the business, which department (or cost centre) was responsible for spending the money.
These extra pieces of information enable us to draw up reports by sorting, or grouping together, transactions to give useful information which will result in better management decision-making. For instance, we may want to know how much we have spent on materials for making a particular product, so that we can build up a cost per unit made. Alternatively, we may want to know how much the Marketing department spent last month, and compare the total to the budget for that department.
Role of Finance in Business
The Finance department is central to decision making and the primary user of accounting information.
Raising funds
Allocating funds between competing needs
Manging investment performance
Aligning uses of finance with mission statement and strategy.
Holding users of funds accountable.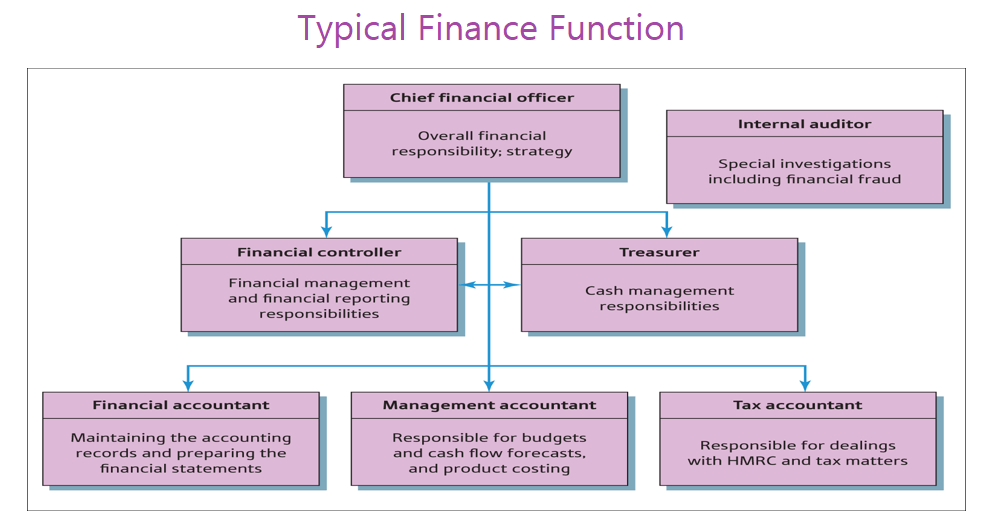 Users of Accounts (Stakeholders)
Different groups of people may wish to see the firm's accounts for different motives.
Internal and external users
Users need accounting information to help them make business decisions
Sometimes user needs may conflict
Stakeholder is anyone who has an interest in a business, These "stakeholders", internal and external users, are interested in the annual accounts.
Internal users: Management and Employees.
External users: Shareholders (Owners) and analyst advisers, Loan provider/Lenders (e.g. Bank), Suppliers and other trade creditors, Customers, Government and agencies such as Tax authorities, Competitors, Public/Local community.
Limitations of Accounting
Historic:
too late to influence behaviour

no indication of current prices/costs
Non-financial aspects:
Does not capture non financial aspects of business
Summary – information is not provided by product or Department for decision-making (in case of financial accounting only).
The potential misuse of Financial Data
Mislead external users (banks & investors). Example: Carillion collpase
Internal Empire building: Organisational capture (human motives in business)
Resources / References
Collis, J., Holt, A. and Hussey, R. (2017) Business Accounting. London: Palgrave Macmillan
J. Dyson 2020 Accounting for non-accounting students. 10th Edition Pearson.
Jones, M (2014) Accounting and Finance for Managers. Chichester: Wiley
P. Atrill, E McLaney 2018 Management Accounting for Decision Makers. 9th Edition Pearson
P. Atrill E McLaney 2020 Financial Management for Decision makers 9th Edition Pearson
BATheories.com is managed by a group of educators from Mumbai. We also manage the website StudyMumbai.com. Our panel includes experienced professionals and lecturers with a background in management. BATheories is where we talk about the various business theories and models for BA (Business Administration) students.