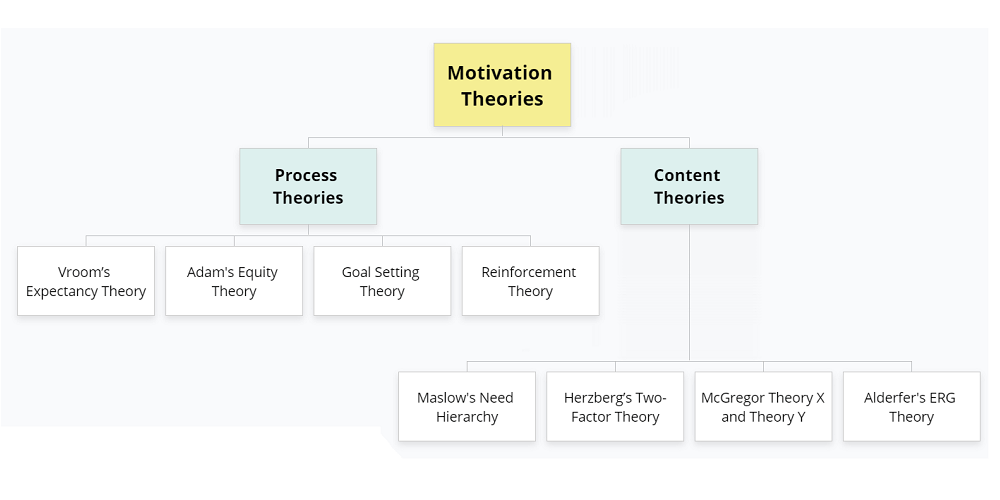 As per the equity theory of motivation, when people see fairness and justice around them, they are motivated, and if they see unfairness and injustice around them, they become demotivated. This is how human beings really feel when it comes to fairness.
Equity Theory (Adams 1965) suggests that we compare job inputs (effort/experience etc) and outputs (salary/promotion/recognition) relative to those of others.
Internal and external comparisons are made
Equity is achieved when a perceived balance between individual and comparator is achieved
Distributive justice: perceived fairness of the way rewards are distributed among people
Procedural justice: are allocation procedures fair?
Humans like to evaluate fairness by comparing inputs like efforts with outcomes such as compensation or promotions. If the inputs yield the desired outcomes, people feel things are fair and are motivated (Chiu, 2000).
However, if the inputs do not yield the desired outcomes, they are likely to get demotivated, and this is how most humans indeed feel and behave. The inputs can be things like effort, loyalty, commitment, personal sacrifice and other things and the output can be monetary gains, rewards & recognition or even free time (for those looking for work-life balance at the work place).
The equity theory of motivation can be used as a management technique to motivate workers. Managers need to first understand how employees compare themselves (understand the inputs) and then show them the way to get there (through the inputs) (Tucker et al, 2003).
Coming to the weaknesses, the first issue is that there can be a difference in perception between the employee and the manager/boss.
An employee might think they deserve more for the kind of work and efforts they are putting in but the boss might see another worker as the more efficient, productive and deserving one, worthy of more pay/rewards. Because people working for a company are really not homogenous, the same parameters cannot be applied to each and every worker, so there will always be some worker who will feel that the boss/company is not fair to them.
Another limitation of this theory is that people may not be always motivated by fairness. So, for example, if a worker is paid on par with the other workers, that person could still leave the job if they get paid more or get a higher position in some other company. Employees should also understand that it's not always possible to match outputs/rewards with inputs.
For example, if the economy is bad and if the company is doing bad, it may not be in a position to reward employees adequately.
Many can relate to the Equity theory of motivation as that is how they get motivated. Applying the Equity theory of motivation, things like higher grades, appreciation/rewards (from teachers as well as parents), landing a good job, are some of the outputs that would affect one's motivation and a person would be willing to put in more efforts (inputs) to achieve those outputs.
Human beings are emotional by nature but they also like to constantly compare themselves with others. So, it's quite understandable that one would feel demotivated if their efforts (or other inputs) are not yielding the desired outputs, and if they feel they are not being treated fairly, be it the working environment or the outside world.
In a way, the theory of motivation can be compared to the higher levels of the Maslow's needs hierarchy, because once the physiological and safety needs of a person are satisfied, people would want to be treated fairly and justly.
The Equity theory of motivation can be used as an effective management technique to motivate team members by using understanding people's outputs and celebrating their inputs.
Related: More Motivation Theories
References
Adams, J., 1963. Towards an understanding of inequity. The Journal of Abnormal and Social Psychology, 67(5), pp.422-436.
Arnold, J. and Randall, R., 2016. Work Psychology: Understanding Human Behaviour In The Workplace. 6th ed. UK: Pearsons Limited.
Berkowitz, L., 1967. Advances In Experimental Social Psychology, 3. Burlington: Elsevier.
Chiu, R. (2000). Does perception of pay equity, pay satisfaction, and job satisfaction mediate the effect of positive affectivity on work motivation? Social Behavior and Personality, 28(2), 177-184. http://dx.doi.org/10.2224/sbp.2000.28.2.177
Tucker, M.L., McCarthy, A.M. and Benton, D.A. (2003) The Human Challenge: Managing Yourself and Others in Organizations, (7th Edn.) Upper Saddle River N.J. Prentice hall
BATheories.com is managed by a group of educators from Mumbai. We also manage the website StudyMumbai.com. Our panel includes experienced professionals and lecturers with a background in management. BATheories is where we talk about the various business theories and models for BA (Business Administration) students.