Marketing operates in a complex and changing environment. The marketing environment is the environment that a business operates in (Whalley 2010, p. 50). It involves the actors and forces outside marketing that affect marketing management's ability to build and maintain successful relationships with target customers (Kotler et al. 2013).
The marketing environment involves an internal and external (macro and micro) environment.
Actors in the environment (e.g. suppliers, intermediaries, customers, competitors, publics) may work with or against the company. Environmental forces (e.g. demographic, economic, natural, cultural, technological, political, legal forces) can have major influences on your business.
These actors and forces shape marketing opportunities, pose threats and affect the companies ability to build customer relationships.
To develop effective marketing strategies, it is important for a firm to understand the environment in which marketing operates.
Analysing the Marketing Environment helps in:
Global strategy planning – Deciding which markets to enter
Global strategy implementation – how to enter the markets; deciding on the appropriate marketing mix – hence saving time and money
The Global Marketing Environment
Internal Environment
This includes aspects that a firm can directly control such as strategy, structure, processes, resources, and more.
Read more on Internal Environment here.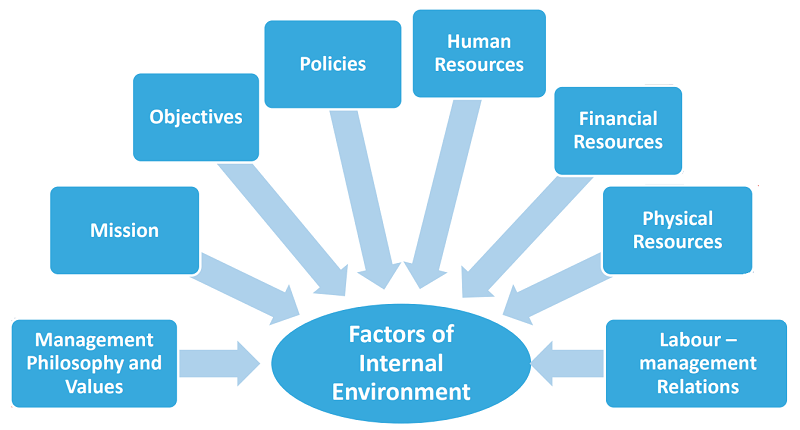 External Environment
Its important for global companies to focus on the external environment. The external environment includes those variables (actors and forces) within which the company conducts business globally. These variables are uncontrollable (macro variables) or semi-controllable (micro variables) through contracts.
Read more on External Environment here.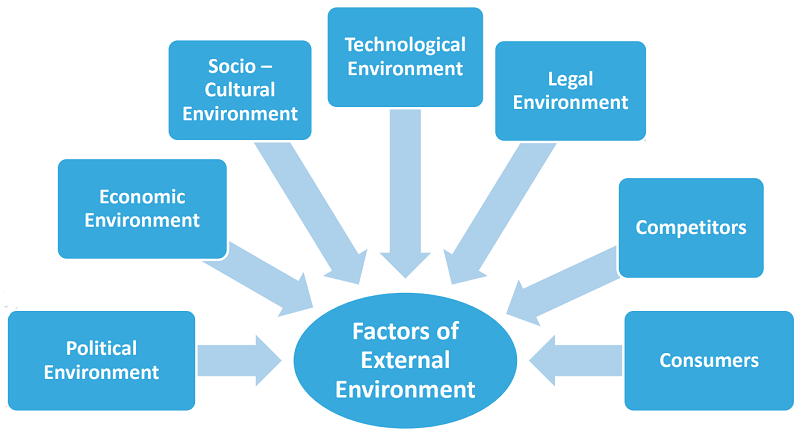 Global Social Issues
Factors such an climate change, ethics and migration are relevant for companies independent on where they operate. Such global issues impact companies' business strategies and societies at large.
Global social issues such as migration, climate change and ethics are widely regarded by international media and consumers.
These issues are increasingly influencing the political, legal, socio-cultural, economic and technological environment.
Multinational organizations are expected to respond to these issues and to assume greater social responsibility towards the resolution of those issues.
BATheories.com is managed by a group of educators from Mumbai. We also manage the website StudyMumbai.com. Our panel includes experienced professionals and lecturers with a background in management. BATheories is where we talk about the various business theories and models for BA (Business Administration) students.