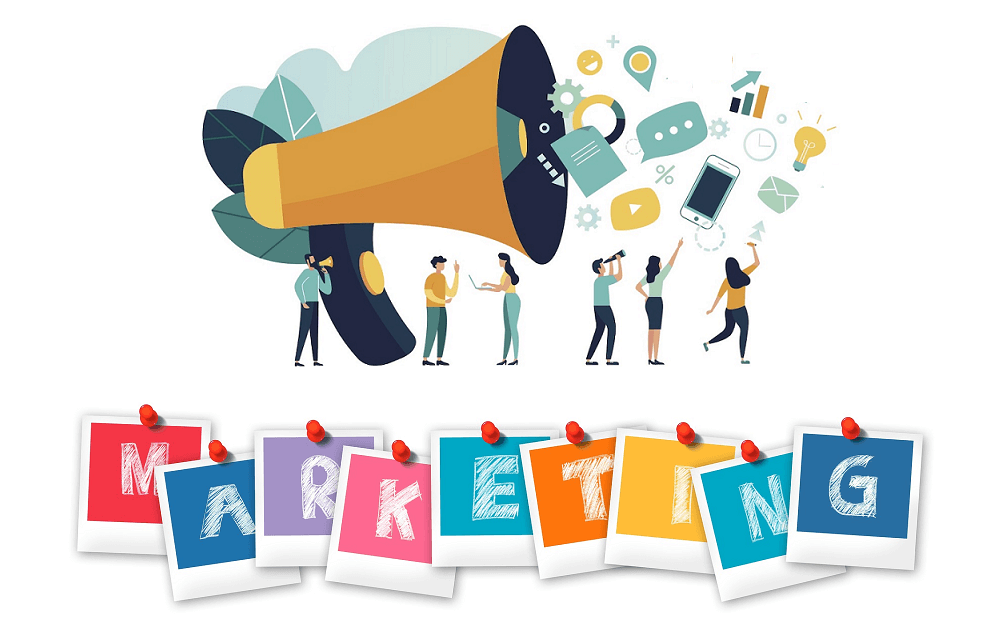 Digital marketing is marketing using digital channels, such as the internet, social media, email, mobile apps, and more. It enables businesses to reach out to potential customers through various electronic devices, including desktop computers and mobile phones.
The Rise of Social Media
Studies reveal that people spend almost one quarter of their online time on social media. People use social media to to share, to connect, to message, to like, to hate, and more.
Here's how people spend their time on on Social Media:
People use social media to CONNECT with other users
People use social media to CREATE and disseminate content
People CONSUME content through social media
People may exercise CONTROL over the way they use social media
Here are some statistics (Gillespie and Hennessey 2016):
China has experienced a decline in traditional media such as print and radio ads while Internet advertising, especially mobile, has surged.
71% of Arab woman participate in social networking online.
Social media exploded in the Middle East after the Arab Spring. 90% of Internet users are on social media. Arab users of Facebook tripled in only 2 years.
In Brazil, online advertising increased by 40% in a year
Related: Checkout the "discovery" section of this website.
What is Digital (Social Media) Marketing
Digital (Social Media) Marketing is about achieving marketing objectives through applying digital technologies. It is used in conjunction with traditional communications.
Its focus is on integration with traditional media such as print, TV and direct mail, as part of multichannel marketing communications.
In practice digital marketing includes managing different forms of online company presence such as company websites, social media company pages in conjunction with online communication techniques including search engine marketing, social media marketing, online advertising, or e-mail marketing.
Traditional one-way advertising = 'Bowling' approach.
In this strategy, the company tries to 'hit' many customers with 'shotgun' mass media methods. A one-way communication type.
Customer-driven Interaction (e.g. KAM) = one-to-one approach.
higher degree of interaction between the company and its different key customers via key account managers
Social Media Marketing = Viral Marketing
Use of a non-traditional medium to attract attention and build brand awareness. High interaction between the potential 'customers' & lower feedback to the company.
Social Media Marketing = 'Pinball' Marketing
Company proactively contributes to the discussion and blogging on different relevant social media sites. Extensive feedback to the company
Viral Marketing in Social Media
Online word-of-mouth (e-WOM) is a marketing technique that seeks to exploit existing social networks to produce exponential increases in brand awareness.
Successful viral campaigns:
are easily spread at phenomenal speeds
uses customers to do the hard work to promote the brand via their social networks
has high quality content – compelling, usually fun and emotional
has proper entry timing, visibility or level of simplicity
are seeded to the right audience via proper channels (Seeding: planting the campaign with the initial group who can spread the campaign to others).
Danish Politician fires back at Trish Regan & Fox News: "It is fake news!"

Influencer Marketing
Influence Marketing is a form of marketing in which the individuals that have influence over potential customers are identified, and orients marketing activities around these influencers. It can be used to establish credibility in the market, to create social conversations around a brand, or to drive online or in-store sales of products.
Influencer content may be framed as:
Testimonial Influencer: Using testimonials to influence potential buyers in their purchase decision.
Supply-chain influencers: Using testimonials/brand value from well known players in the value-chain of a product (retailers, manufacturers, OEM's, etc.)
Value-added influencers: The use of journalist, academics, industry analysts, professional advisers, etc. to speak on behalf of a brand or product.
Social influencers: The use of persuasion techniques in a social environment. Often referred to as "Advocacy", influence is less about arguing for a point of view, and more about the interaction between community members.
(Hollensen 2020)
Creating Successful Social Media Campaigns Globally
Some More Tips of How to Engage in Successful Social Media Campaigns Globally.
Focus on a coherent global brand identity across countries and cultures.
Manage communication channels across territories. Ensure consistency of the tone of voice, type of updates, content shared, and approach to customers' feedback or complaints.
Have a good understanding of risk management on social media.
Develop culture-agnostic campaigns and taglines by focusing on the emotional benefits.
Holt's Cultural Branding Approach
Map the cultural orthodoxy: What is the innovative ideology the brand should promote?
Locate the cultural opportunity: What are the disruptions in society that create opportunities for brands?
Target the crowdculture: Who are the cultural influencers (e.g., marginals, subcultures,activists, etc.) to mobilize?
Diffuse the new ideology: What will be the brand story to diffuse the ideology, and the channels and schedule seeding out the story?
Innovate continually, using cultural flashpoints: Which issues should be targeted to mobilize the crowculture?
(Holt, 2016)
Related: Socio-Cultural Environment and its impact on business
Example of Successful Global Social Media Campaigns
An Example of a Successful Global Social Media Campaign:
Squatty Potty's CEO Ignored Everyone, Made an Insane Video and Boosted Sales 600% – more than 50 million views on Facebook and YouTube, 70 % of viewers watching the entire three-minute piece, a 600% leap in online sales and a 400% increase in retail sales at the brand's largest partner, Bed Bath & Beyond.
Do check out the comments section.
To sum it up, Social Media is more than the online platforms that allow people to connect. It is the content that people create, and its consequences for peoples' lives. Social Media facilitates Global Marketing because it helps Global Marketers to reach a large audience. Successful Global Social Media Campaign often play with themes that are understood universally, are highly emotional, short, and allow people to relate to the content.
Related: Check out more marketing concepts here.
BATheories.com is managed by a group of educators from Mumbai. We also manage the website StudyMumbai.com. Our panel includes experienced professionals and lecturers with a background in management. BATheories is where we talk about the various business theories and models for BA (Business Administration) students.